If you follow me on twitter, or even know me in real life, you will know the one thing I despise most in fashion is the word Kardashian. It doesn't go with fashion. Oxymoron. No. So can you imagine my despair when Kanye opened NYFW? Usually I stray away from sharing my opinions on Yeezy but since I'm going to be blogging everyday from now on, I thought i'd share.
So to state the obvious first, Season 4 was quite a disturbing show, the models fainting from dehydration mid showing and even removing their shoes mid runway? Have they never seen the likes of Lindsey Wixon practically the queen of walking and falling in dodgy shoes. No doubt most of the audience have described the experience as uncomfortable. Honestly, whether it was a planned attempt at controversy by 'Ye or just a really badly planned show it did not highlight the true meaning of fashion which is to showcase the clothes as art. Bringing me to my next point….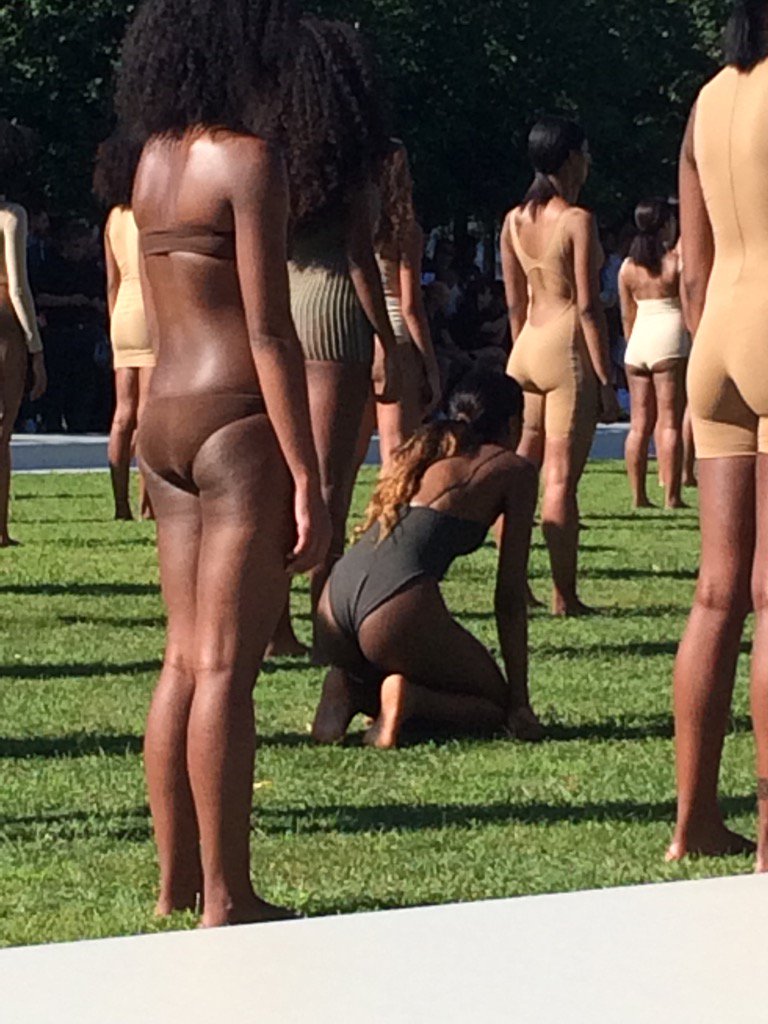 Tom Ford's first ever "show now buy now" collection was also shown in the Big Apple last night however the intricately thought out styling of the latest trends was overshadowed by the controversy and drama of the Kardashians. Is nothing sacred anymore? Stick to reality TV please!!!! Ford's show did stand out though, it contrasted the lack of thought, research and creative input that had gone into Yeezy Season 4. Whilst Tom Ford always sticks to his "Power woman" roots, he always manages to incorporate the most recent trends see; velvet, sequins, embroidery and gold hardware. Whereas season 4 showcased the same distressed 'sports luxe' ensembles as the previous seasons. See below; one of Ford's simpler yet bang on trend looks.
Truly, I am not sure why I am giving such a weak show my time but it angers me that people are only invested in NYFW because Yeezy is showing and he is married to one of the most over hyped women on the planet. When really, sports luxe has passed and fashion is becoming more tailored for fall, it is infuriating and insulting to other designers whose shows and creations are well researched and thought out that these looks are called fashion.
Thoughts?
Yssie
x